Do you ever sit down and tell yourself "enough of the dumb devices, I need my devices smart!" If yes, you are ready to switch to smart plugs to create a smart home!
In a smart home, who needs a smartphone to control the light, fan, or AC when you have a voice command facility? Yes, how do smart plugs work with Alexa and how to connect it- this is what I will discuss today!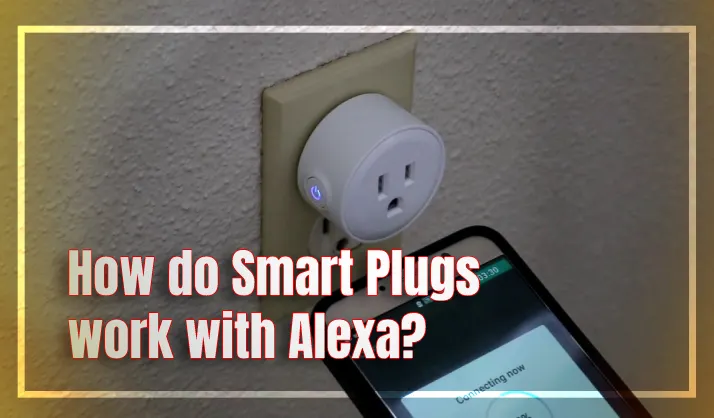 Smart Plugs with Alexa: The Revolution
As the name says, what smart plugs do is change DUMB devices into smart devices! It helps you to control the power supply of your appliance via a smartphone! Any ordinary electrical outlet can be changed with smart plugs for the home.
It's like a medium between your phone and the outlet. The best part is you can control this with Alexa too! Instead of using the smartphone directly, you can use Alexa via voice command to control the smart plus. Let's learn how it works!
How Alexa Works with Smart Plugs
Have you ever used smart light switches? You command from your smartphone, and the light turns on and off accordingly! That's how Alexa works but via Voice Command. When you install Alexa in your house, it gets connected to the Wi-Fi network of your home. Otherwise, it generates an internal Wi-Fi network inside your home.
After this, when you install the smart plugs, those connect to the network of Alexa via the internal Wi-Fi Antenna. After you have added the smart plug into the Alexa or such home controller, both of these appliances will be connected via Wi-Fi.
After you have given a voice command to your Alexa, it will carry the information and send a unique Wi-Fi signal to the smart plugs. And eventually, the smart plugs will receive the information and will do accordingly. Just like Alexa, you can use other voice assistants like Google Assistant too. Both of these work in the same manner.
How to Connect Smart Plug to Alexa
Alexa works with Amazon, Wemo, TP-Link, Samsung, Tuya, Leviton, and a lot of other brands. Now that you know smart plugs work with Alexa, it's time to tell you how you can connect the smart plug to Alexa!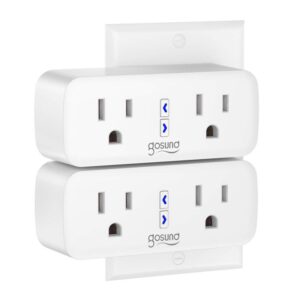 Step 1: Plug the Smart Plug
For this, first of all, you have to go through the smart plug and plug it into an electrical outlet. Once you are done, you have to search for the app that works with your smart plug. No matter you are using an Android or iOS device. You will find an app in the Google Play Store or the App Store. First, check the instructions and then download the app instructed there for the smart plug.
Step 2: Set up the Smart Plug
Now, it's time to set up the smart plug with your downloaded app. Here, you have to create an account and provide a password for it. In your app, you have to find the device now. For this, you need to switch on the smart plug manually first. It will start flashing and your app will show the device. Set it up in your app.
Step 3: Get into Alexa
Once you are done, you have to go for Alexa and set up the smart plug with it. With this, you will be able to use Voice Command. For this, get into Alexa App first and tap the menu on the app on the top left part. Go through the option Skill & Games.
Step 4: Search the Device
There, you will see a magnifying glass. Tap on it and search for the smart plug you just switched on! You will find it through the name of the device or check the name of the company for this. After you have found the right skill, go for Enable To Use and complete the setup according to your device. In the process, you have to link the account you created in the second step to the Alexa Skill.
Step 5: All Set
After you are done with the setup, you are ready! To ensure it, the Alexa app will show "set up and ready." Now, you have paired the smart plug with your Alexa! Just like this, by adding smart plugs, you can make several devices smart! While making the home smart, one of the most common questions is "can I use a smart plug with Air Conditioner?" Check it out to learn about it!
Wrap Up
Never mind, but days of switching on lights manually are boring already! Time to bring a change in your life! Rule it with your voice, tell Alexa and make the device work for you!
Add smart plugs to your outlets and switch it on, switch it off and control it however you want and from wherever you want! You are indoor or outdoor; your home will be in the palm of your hands!
I'm James. The author of Electricalaffairs.com. It's been my passion to deal with power tools and gears. This website is mainly to talk about electrical wirings, lighting, various power source tools and accessories. I want to explore tackles and help people to grow their basic knowledge about electrical things. I would also like to help people to pick the right power tool for their daily needs.