Whether you want to replace previous ones or need the first-ever washer-dryer in your household, knowing about the finest brands to provide the right features and efficiency is a must.
You should be able to tell whether the brand you'll be investing in provides the facilities you're looking for. Not only this, it needs to be providing goodness for a long time. I mean, nobody likes to go for replacement often, right?
So, let's know about the most reliable brand of washer and dryer.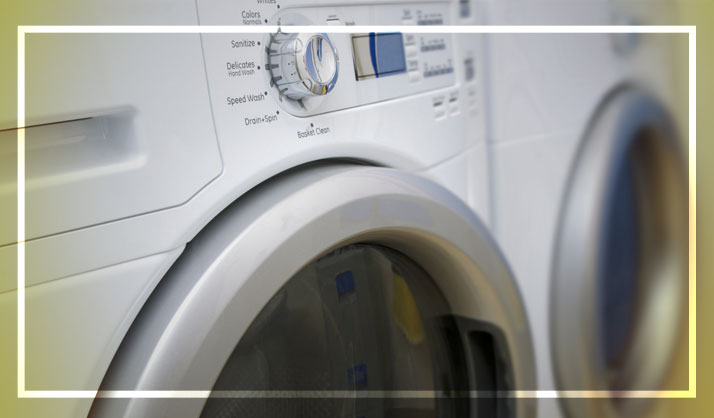 The Most Reliable Washer and Dryer Brand
Let's not be dramatic about announcing the most reliable brand. Today's mainstream brands come with too many innovative features. However, no one is doing it like LG when it comes to washers and dryers.
LG – The Most Reliable Brand
When considering washers and dryers, you must focus on the penetration level to go deep inside the fabric. So that stubborn spots and dry solid type elements are easy to remove. And LG has steam technology to help here without causing any damage to the laundry.
In many models, you can even find the 6 Motion feature. This allows the user to use multiple tub motions. So that an enhanced washing experience is on hand. There are also a variety of options and modes involved with wash cycles. You can enjoy modes such as wools, heavy quick, colors, white and normal with LG models.
There's a govt. approved label in most LG models called ENERGY STAR. This means the appliance can meet efficiency regulations confirmed by govt. There are also extra functions to serve additional resource savings.
LG also offers better water waste preventing models. The SenseClean system will smartly detect laundry amounts. And following the amount, it can adjust level of water. Also, it comes with anti-vibration, direct motor drive, quiet operation, solid structure, wireless wash cycle technology, and so many innovative benefits.
The aesthetic designs of LG are also pretty incomparable with any other brand. It's surely a complete and probably the best washer or dryer brand that anybody can get.
What is the Best Brand of Washer and Dryer – Runner-Up
It would be unfair to not talk about Samsung when it comes to dryer and washer. Yes, it might fall an inch distance backward compared to LG. But that does not mean you can ignore the efficacy and deep cleaning features that Samsung brings in washer-dryer industry. And so, let's keep it in this conversation as a runner-up.
Samsung – The Best Brand as a Runner Up
Anybody who likes to go for deep cleaning with effective foams would appreciate Samsung's PowerFoam technology. Just like LG, Samsung also comes with Super Speed feature. It allows the user to use jet spraying for foam cleaning. The feature helps to shorten the regular cycle. And that's a winning situation for efficacy.
Th wash cycle and self-cleaning features of Samsung washers are also top-notch. It also features the govt. approved Energy Star label for efficiency scores. To reduce vibration and noise, the Samsung washer-dryers come with VRT Plus Technology.
This feature enables to reduce vibration and noise up to 40%. The sizes available with Samsung are also quite handy for different capacity and budget. 'with dedicated sensors and tub design, it's a proper brand that ensures reliability, stain removal and no damage to the fabric.
One area where Samsung outperforms LG is the tub depth. The Samsung ones come with 33" to 35" depth while LG is usually slightly less. the sleekness, curvy edge, and dark elegant color options truly make Samsung one of the best brands for washer as well as dryer.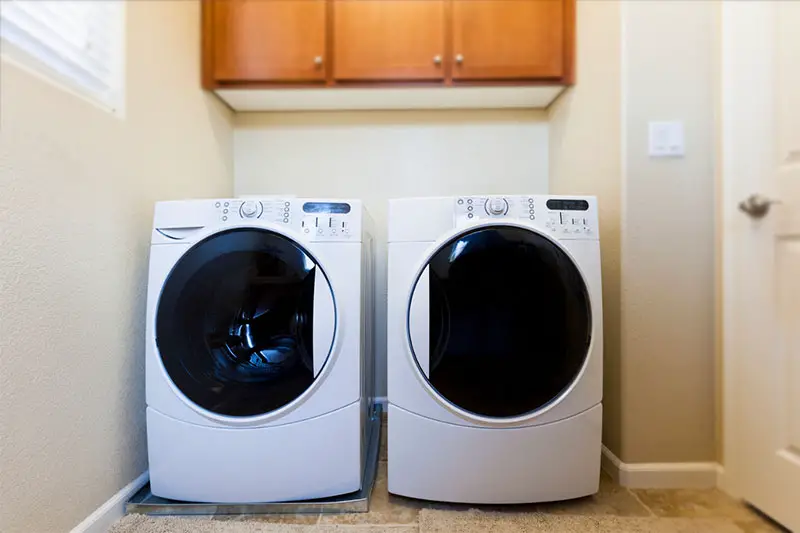 Features You Want to Have in Your Washer or Dryer
For Washer: –
For delicate fabric types and bathing suits or even lingerie, having the hand wash mode in washer can be helpful. Hanging them to dry should be an ideal way.
Go for washers that come with extended spin. So that towels and comforters are easy to get out extra water. And bulkier items will feel easier to dry as well.
Washers that allow additional rinsing cycles will aid in removing extra detergent from washed items.
You can have features to set hot or cold water inside the machine.
Some washers come with stain removal features. This is kind of like a pre-wash or pre-soak cycle to remove the stain easily and completely.
Don't want to deal with the menu every time you use the washer? Simply use a washer with a custom setting. That way you can choose your favorite setting without a lengthier setting process.
To keep a note of the water levels according to loads inside, go with a model that comes with automatic detection modes. This way you can reduce water bills more effectively.
If you have trouble with allergies, then a washer with a sanitation cycle can help a lot.
For Dryer: –
To detect the cloth's dampness, there's a moisture sensor that involves in some great dryer models. You can easily go for them to sense the clothes required drying time accordingly.
Getting a dryer with wrinkle release mode is such a blessing. You can get rid of those ugly wrinkles slightly whenever there's no time to iron. However, it won't drastically make the cloth look extremely smooth, but somehow usable for that day.
There are several dryer models that come with a feature to reduce the wrinkle amount in the first place. These are known as extended tumble cycle that helps to get rid of unwanted cloth folds.
During the drying cycle, you can easily kill around 99% of bacteria. And a dryer with NSF certification will help to do so.
To get rid of any stupid odor or discoloration, go for a dryer that comes with a stainless-steel drum. These are also great at eliminating clothes static cling.
Some dryer features detachable racks. So that you can dry delicate items without the need for tumbling.
Conclusion
And with that note, you know what is the most reliable brand of washer and dryer. Now, all it is left to do is go for the right model that suits your regular washing and drying regime. The decision you make will have a great impact on your daily washing. So, don't be too hasty and give it some time.
Apart from the right brand, there are many other things to consider when picking a washer and dryer. You want to make your investment a worthy one by keeping all the necessary features in check. Good Luck with That!
I'm James. The author of Electricalaffairs.com. It's been my passion to deal with power tools and gears. This website is mainly to talk about electrical wirings, lighting, various power source tools and accessories. I want to explore tackles and help people to grow their basic knowledge about electrical things. I would also like to help people to pick the right power tool for their daily needs.