When there is a power outage, your well-pump to the stove, everything can stop! Are you ready to face the darkness? The solution is always a generator. But what are your thoughts on the prerequisites of installing a generator?
No matter if you are going for the whole-house standby generators or the portable ones if the device doesn't have a transfer switch-your house needs one!
If you are running a generator without a transfer switch, know that it isn't safe! As you have invested a lot in the generator already, why not a little extra! It will not only increase the power of the generator but also will increase safety! So, let's discuss the cost to install generator transfer switch in detail.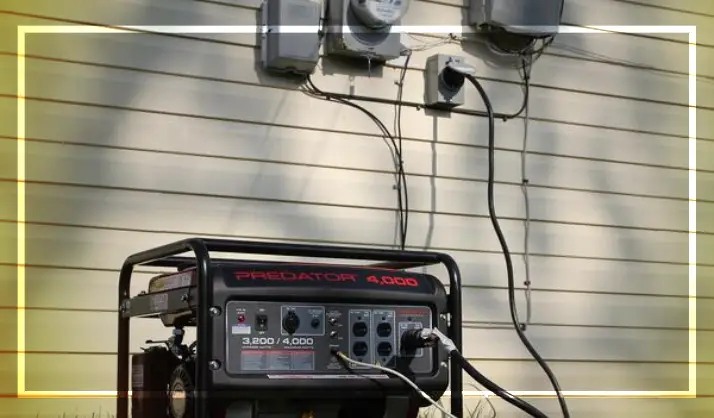 Do you need to Invest in a Transfer Switch?
When it comes to portable generators, you will need a transfer switch additionally. It will work by connecting the transfer switch with the circuit breaker panel of your house. If you talk about the standby generators or the Generac whole-house generators, you have might not require transfer switches.
It is because the whole unit comes with a transfer switch already. These generators usually have a built-in transfer switch or additional transfer switch already added.
As a result, it switched on immediately when there is a power outage. If your generator brand doesn't provide a transfer switch (built-in or additional) with the kit, you have to install one because it's unsafe to run the generator without it.
Total Cost of Installing Generator Transfer Switch
So if you are ready to install the transfer switch, you must know the investment you need here! So, how much does it cost to install a generator transfer switch for your portable or standby generators? Let's check it out!
1. The Permit
No matter you are planning to run an automatic transfer switch or the manual one, you cannot skip the permission. Whenever you are adding a transfer switch beside the electricity panel of your house, you will need a permit.
The local authorities will provide you with the permission depending on your application. For portable generators, especially, you will need a permit. In this case, a licensed electrician can be a good deal of help to you!
If you hire a certified electrician for the work, he will work with the permits and will sort it out. It requires a small fee to get permission. However, it depends on your locality or the township. You can include the fee with the electrician fee as he will be doing the work.
2. Transfer Switch Wattage
The total price of the transfer switch depends on which sized transfer switch you are buying. Also, the price depends on the models too. You have to check the generator and then decide which transfer switch will fit. The generators that are built to afford you 7500 watts of power; you cannot get a transfer switch below 800 watts for it.
In the case of the portable generators that are below 500 watts, you have to pay more or less $200-$300. If it is below 1 kW, it will cost $350 to $450 or close. If you go for the ones above 1 kW, you have to pay more than $450. In short, go for manual or automatic ones, you will get the right deal within $200-$800.
Or if you are planning to cut down this additional investment on transfer switch, settle for the standby generators by Generac! Check out how much is a Generac whole-house generator and buy it for more power!
3. Labor
To install a transfer switch, you need laborers. You have to pay a good sum of money to make sure they afford you better service. In general, installing a transfer switch is not easy. Also, it isn't a 5 minutes task.
The laborers have to afford 3-4 hours and in some cases more to properly install it and ensure that it works. The current pricing for installing a transfer switch will start at $200. Sometimes, depending on the electrician, it can be $400.
In some cases of installing the larger ones, you have to pay more than $600. Keep in mind that the electrician charges vary a lot. If there are any installation difficulties, you might need to pay some extra. The transfer switch type also matters here.
Yes, the installation cost can be high depending on the locality. To reduce the cost, it's a good idea to switch to natural gas generators from propane ones! Check out Generac generator run cost with natural gas and learn how to minimize the cost!
4. Additional Accessories
As we told you before, when you are dealing with something related to electricity, you have to count on some extra. None knows when you need additional bills to make it work!
So, here, you are adding a transfer switch. You will require additional wires, conduit, and extension cords for generators in some cases. You have to pay more or less $80 for these additional accessories.
In cases, keep $20 extra and make it $100 for the additional gears you will need. This is the reason we recommend you buy a transfer switch kit that comes with all the gears added.
Wrap Up
You will need a transfer switch no matter you are using a portable generator or a standby one! Why would you want to run such a large device without making sure that your house is safe! On the contrary, it's not only about safety! If you want that the generator to power more devices, a transfer switch is a blessing!
With a transfer switch, you will be able to power several things on the circuit breaker panel. From hardwired appliances to the well-pump, you can power almost anything with it! Check out the price and invest it to keep the house safe!
I'm James. The author of Electricalaffairs.com. It's been my passion to deal with power tools and gears. This website is mainly to talk about electrical wirings, lighting, various power source tools and accessories. I want to explore tackles and help people to grow their basic knowledge about electrical things. I would also like to help people to pick the right power tool for their daily needs.