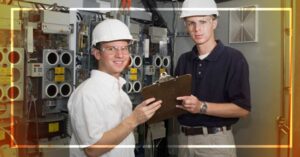 Champion is a popular name in the power tool industry. It's making enough noise for being reliable, efficient and feature full. One category that's making people highly impress is generators.
Champion is making a wide range of whole house generator. These come with attractive price tags and positive performance reviews.
With so much hype going around, it's normal to feel curious about the actual origin. Well, it does not actually come with one exact answer!
Who Makes Champion Generators: The Saga of Actual Origin!
Americans have this very common obsession. They need to know about the country of origin no matter what product or tool. And there are good reasons for us to be like that!
There are so many subpar Chinese stuff that are spoiling markets. That's when we have a great domestically environment for quality full goods. So obviously the confidence in American products is greater than any Chinese or even Asian ones.
Now the big question, is Champion an American brand?
Where Are Champion Generators Made?
The truth is, champion generators are actually made in china. Most models are manufactured in that region. That's the very exact answer to who makes champion generators engines. But there is more to it when we go for an explanation.
If you are thinking that the conclusion has come with the champion being a Chinese brand, then that's absolutely wrong.
Some cheap Chinese products have literally misguided our trust. These poor-quality stuffs have made us believe that all China-made goods are garbage. That's not anywhere right.
Do you know that Apple has been relying on China for flagship models? iPhone is a very good example here. The major researching part is inside America but manufacturing is within China.
The Chinese factory will only follow the instructions that Apple provides with a prepared plan. And that's how Apple is delivering some of the best models. Even with china being involved in the production. That's the same case with Champion generators.
APPARENTLY CHAMPION GENERATORS ARE ENGINEERED IN USA!
Champion company is actually a USA based manufacturer that provides the generators mainly. How these generator functions, the parts, technology working and every little research is USA cell's responsibility.
The factory in China only has a deal of managing production session. This is obviously ordered by the USA's main cell. The physical product manifestation is already decided by USA research cell.
So, the true core of champion generator is definitely USA. Only the manufacturing credit goes to China. But actual planning and engineering happen completely in the USA.
This American product is made in China for low production cost. So due to this cost advantage, the company can manage to offer competitively reasonable price options.
Manufacturing Cycle of Champion Generators
The entire planning and researching happen in main base located in Milwaukee. This is a place in Wisconsin city. Developing the exact mechanism is under this cell. More specifically it's the brain of champion power equipment company.
They follow the best-patented researching rituals to create excellent quality generators. This is why the rival companies are never capable of providing what champion does. Especially in the functioning section.
After the research and planning session is complete, the China base comes into the spotlight. Parts that are going to be in use for manufacturing and operation plan are under the china-based factory next.
With far less manufacturing cost, china takes the privilege of providing quality production following actual plan.
So that company can easily introduce a certain model at the best competitive price. This creates a win and win situation where champion is surely gaining trust, attention and deserving praise.
The Quality of China-Based Manufacturing
Most American organizations layout very tough and strict codes that Chinese manufacturers need to follow.
Champion Power Equipment also provides some strict standards to the Chinese manufacturers. These manufacturers assemble each model carefully to meet up with the thrown expectation.
So, there's no compromise in part attaching or overall construction. In fact, users are usually praising about built-in quality for regular usage. You can stay rest assured with these generators since they provide high quality.
Verdict
The whole argument about whether champion generator is Chinese or American product has come to a practical conclusion.
The engineering credit goes to the USA, production praise is surely for china.
Hopefully, you are not anymore doubting about the actual origin of champion. Most of the models are downright excellent with a few average working ones.
So, if you have set eyes on this particular brand for your new generator or any other power tool, you're choosing something good.
However, don't be flustered about which champion unit you should buy. Give yourself enough time for researching and knowing more about available options. Make sure your final decision is based on your expected feature set and optimal performance. Good Luck!
I'm James. The author of Electricalaffairs.com. It's been my passion to deal with power tools and gears. This website is mainly to talk about electrical wirings, lighting, various power source tools and accessories. I want to explore tackles and help people to grow their basic knowledge about electrical things. I would also like to help people to pick the right power tool for their daily needs.